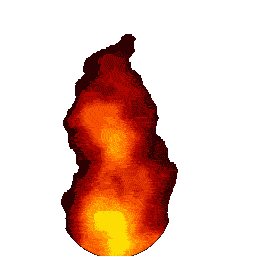 about me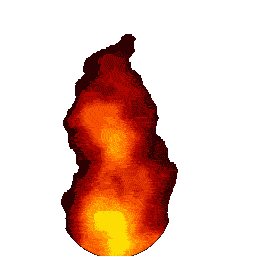 Hello!
i will remain anonymous.





im a 17 year old bi wicca girl from the east coast. there's alot to know about me that i dont think i can share because i would really prefer to stay anonymous. music is everything to me and most of anything you can learn about me can be stemmed to music. ill try to share songs i enjoy greatly.

ive been through years of treatment and if you wish to understand alot of what i may share on here, youll probably need to understand years of mental illness ive dealt with. theres alot i havent shared with professionals because i know it would be too dark to, and im just not prepared to unearth that side of me yet. once im comfortable with the recovery ive had so far, ill allow myself to peel back more layers. but until then it can be releashed here.

growing up with a bad childhood, unsurprisngly, it led to some fucked up shit. the first instances of knowin something is wrong was around 10-12 years old. hallucinations, delusions, depression, general anxiety, self harm. my close friends knew but i didnt reach out to professionals. and i didnt until i was 14, nearly 15, after an emotionally and sexually abusive relationship left me in pieces and near suicide. ive been in treatments ever since. therapists, pyschiatrists, intensive outpatient, medications, etc. there is where i found ive got ptsd, severe depression with psychosis,anxiety (social, some ocd tendencies, some paranoid tendencies), bipolar type 2, dissociation/depersonalization, possibly borderline personality disorder, and other tendencies that arent necessarily severe enough to be diagnosed with a full new illness for. im on prozac and see a therapist weekly.


besides all that, i love punk music, ska, painting, sketching, money, adventures, the moon, tarots, crystals, horror, gore, aesthetics, lil peep, cats, my friends, blood, and alot more. but ill leave it at that for now.
some other shit:
studied mechanical engineering and studying business administration with a minor in psychology
Favorites
MUSIC: Lil Peep, Streetlight Manifesto, Ariana Grande (this is a strange one idk why), Lana Del Rey, Modern Baseball, The Front Bottoms, $uicideboy$, Billie EIlish, Juice WRLD, Childish Gambino, The Story So Far, The Interrupters, Logic, Princess Nokia, Weezer, Fall Out Boy (early shit), Shoreline Mafia, Hozier
Tate's Fav/Best Albums
Everything goes Numb, Streetlight Manifesto
Paradise, Lana del Rey
Dangerous Woman, Ariana Grande
Sweetener, Ariana Grande
Post, Bjork
Badlands, Halsey
Hozier, Hozier
Beerbong & Bentleys, Post Malone
Goodbye & Good RIddance, Juice WRLD
Awaken My Love, Childish Gambino
To Pimp A Butterfly, Kendrick Lamar
Hellboy, Lil Peep
Crybaby, Lil Peep
TA13OO, Denzel Curry
Hybrid Theory , Linkin Park
Meteora, Linkin Park
Grand Romantic, Nate Ruess
Vessel, Twenty One Pilots
ye, kanye west
MOVIES: The Godfather, Mamma Mia(of all things), Coraline, Silent Hill
SONGS: Point/Counterpoint by Streetlight Manifesto, A Better Place A Better Time by Streetlight Manifesto, A Moment of Violence by Streetlight Manifesto, National Anthem by Lana Del Rey, Lolita by Lana Del Rey, The Big Sleep by Streetlight Manifesto, Get Well Soon by Ariana Grande, Better Off (Dying) by Lil Peep, Wasted by Juice WRLD
CONCERTS I'VE BEEN TO(In order): Fall Out Boy/Paramore(Monumentour), Melanie Martinez w/ AJR (Dollhouse Tour), Weezer, Mariana's Trench(2016 and 2019 USA tours), Never SHout Never w/ Me Like Beess (Throwback Tour), The Story So Far & Whitechapel & PVRIS (Warped Tour 2015), The Front Bottoms w/ Basement & Bad Bad Hats (Going Grey Tour), The Interrupters & Reel Big Fish & Bowling for Soup & Falling in Reverse (Warped Tour 2018), Juice WRLD, Lil Baby w/ City Girls (New Generation Tour), Iron Maiden (Legacy of the Beast Tour), Melanie Martinez (again, K-12 Tour)